By Robert Choat
Recently I watched a video of 91-year-old Sy Perlis of Surprise, Arizona set a world record bench press for his age group. The previous record of 135 pounds was set in 2005. Sy grabbed hold of the bar and with spotters around, people cheering, as well as his trainer; he pressed 187.2 pounds into the record books. That smashed the previous record by over 50 pounds! Perlis stated, "I got a lot of satisfaction out of it, and it made me feel good, and it was good for me." He started training at 60 years old and started competing at 86.
After seeing what Sy Perlis is able to do and how youthful he is, it disheartens me when I start hearing much younger people complain of how old they are. They say they can't do this or that anymore. Many times that mindset starts in a person's late 20s. Even among my friends I hear things like, I'm now 30 and getting old. I'm thinking to myself, "30 is old?" Back when I was younger, the motto was "don't trust anyone over 30." We thought that 30 was old back then. Today, I see many of my fellow Baby Boomers acting and feeling old. They seemed to have succumbed to it. That doesn't have to be you.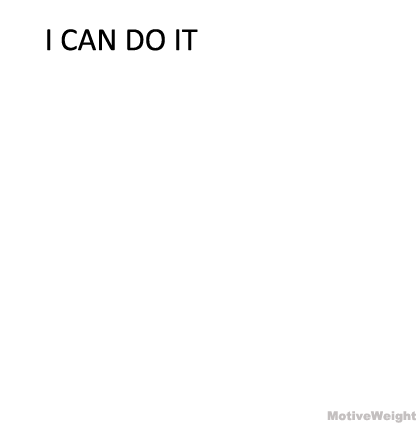 Today, I am challenging everyone to take a page from Sy Perlis and start living an ageless life. Live one of youthfulness. Here are five keys that will help get onto that path:
Focus on living a life of purpose. Ask yourself, "What is my reason for being?" "What is it that I can focus on that gives me purpose?" Henry David Thoreau once said, "The mass of men lead lives of quiet desperation." I would add women to that mix too. The majority of people will go through life with no purpose to it. Don't you be one and if you are, change. Have passion your whole life for life.
Stop the negative stereotypes of aging and start acting more youthful. That includes getting into exercising more. In a January 2011 study published in the Journal of the American Medical Association showed that walking speed is an accurate predictor in how long a person is going to live as well as the quality of life. I would add that stride length is a part of that too. In my case, and as a Baby Boomer, I also engage in Parkour/Free Running, Natural Movement and the martial arts as a part of my overall fitness training. Heck, playing like a kid is okay too.
Challenge yourself mentally. Learning something new is important for optimal aging and youthfulness. Going back to school, offline and online, will go a long way to keeping your brain healthy.
Eliminate emotional/mental stress from your life. Realize that a certain amount of stress will be there. You can do things that help to eliminate it. Mindfulness meditation, tai chi, and other mind-body practices are great at reducing distress. Learn to stay more in the present.
Know that change is part of living and life. Don't get hooked in wanting to live in the past. Growth only occurs when you accept change. A part of that change can even be with the people in your life. Dick Van Dyke once said that he doesn't like hanging around people his own age because they act old. By associating with younger people in both mind and body, you'll go a long way to creating and maintaining youth. By the way, feeling youthful is not the same as acting like an adolescent.
You can live a fully functional and optimal life at any age. It starts with your attitude. If you really want to, then you will. Believe it and do it. And keep doing it until you can't anymore.
Learning and growing in all aspects of living an optimal life is important. Finding the right experts is important for you to get to where you want to get to in life. Whether it's in health, confidence, a purposeful life or more… Build up your own ability in life from the kind of learning that will help you in different areas… They can be in work, personal, relationships, leadership, fitness, nutrition, health or any area that will get you to a life of happiness and purpose. Just go to optimallifeseminars.com for learning and more… Watch for upcoming events and seminars… Bob Choat works as a Mind-Body Transformation Expert, Professional Speaker, Author and co-owner of Optimal Life Seminars along with Dr. Lori Shemek, Ph.D. He is focused on people in every industry reach a higher level of performance in their lives.
Call 818-620-2494 or email: bobchoat@gmail.com for coaching/training
Article Source: http://EzineArticles.com/?expert=Robert_Choat
http://EzineArticles.com/?5-Keys-to-Ageless-Living&id=7792011
By Shankar N
Tackling obesity is a real challenge. Our hectic lifestyles leave no time for exercise. To add, the best weight loss diet your friend suggested is centered on fasting. How will you be able to fast when food is your biggest weakness?
Adding diet pills to your regime proves a sensible decision under such circumstances. We're not referring to capsules heaped with chemicals, but herbal supplements formulated with botanical extracts. Combined with a controlled diet and moderate exercise, they help shed unwanted pounds the healthy way. In this section, you can learn more about the best weight loss supplements on the market.
Herbal Supplements – An Introduction
Dietary supplements are available in varied forms – capsules, pills, shakes and drinks. Each works differently to beat obesity. Appetite suppressants control hunger. The ingredients trick the brain into believing that the stomach is full and prevent overeating. The second type is the group of fat burners. They target the fatty deposits in the body and metabolize them. There are metabolism boosters too. These enable the body to breakdown ingested calories at a faster rate.

Meal replacement supplements work the opposite. They are nutrition bars loaded with nutrients and calories. Nutrition bars ensure that the body receives its essential supply of nutrients while ingesting a comparatively small number of calories. They are best for those who have no time to dish out a meal or those who find it hard to keep a tab on their eating habits.
Common Ingredients in Herbal Dietary Pills
Acai Berry: It is one of the richest, natural sources of anti-oxidants. It promotes fat metabolization and prevents cellular damage from free radicals.
Green Tea: Green Tea occupies an important place in Chinese folk medicine. The compound "Epigallocatechin Gallate (EGCG) renders it effective for weight loss. Like Acai Berry, it promotes metabolic activity. It converts fat into energy.
Hoodia: It is an appetite suppressant.
Bitter Orange: Bitter Orange, botanical name Citrus aurantium, works by curbing a voracious appetite. Persons, suffering heart diseases are advised not to use this ingredient.
African Mango: African Mango is better known as Irvingia Gabonensis. Today, it is widely used in the management of obesity. The African Mango extract helps reduce overall body-fat percentage.
Garcinia Gummi-Gutta: Garcinia Cambogia is a small, yellowish-green pumpking shaped fruit. It is native to the South East Asian countries and the Indian Subcontinent. The Hydroxycitric acid compound present in the fruit extract breaks down fatty deposits while simultaneously controlling the intensity of hunger.
Other natural ingredients used in organic diet pills are Flaxseed, ginseng, guar gum, apple cider vinegar and Whey Protein.
How to Choose the Best Weight Loss Pills
Organic meal replacement pills are healthy and safe. The ingredients are tested for purity and safety. Nevertheless, there are certain precautions one must take before making a purchase.
Do your bit of research on the product.
Speak to others who are currently using the supplement you intend to use.
Consider the pros and cons of the dietary pills.
If you are currently using any other medication you should enquire with your doctor whether taking the supplement is safe and won't result in serious interactions with other medications.
Pregnant and lactating women should avoid the use of these herbal formulations.
The online market is flooded with low-grade weight loss supplements. Hence, ensure that you buy authentic products from a reliable seller only.
The product should be free of fillers, additives and artificial preservatives.
Understand that weight loss supplements are not miracle pills that melt the fat and flab overnight. Like their names suggest, they only supplement your efforts at losing weight. Use them prudently and work your way to a slimmer figure.
Visit link. Best Weight Loss Diet.
Article Source: http://EzineArticles.com/?expert=Shankar_N
http://EzineArticles.com/?Herbal-Supplements-For-A-Slim-Figure&id=8077993